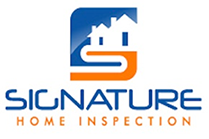 Lead Safety: For Real Estate Agents (2 Credit)
April 14, 2020 10:00 AM
Presented By: Scott Knudson
REGISTER NOW
Course Location
PWR Anaheim - Lead Safety: For Real Estate Agents
1601 E. Orangewood Ave
Anaheim, CA 92805
Course Summary
Any structure built before 1978 is at risk for containing lead paint. The prevalence of lead paint may impact a buyer's decision on whether or not to purchase a property. Sellers may have more realistic expectations regarding the sale of their property if they are aware of the implications of lead based paint that may be present on their property. Real estate agents can help to communicate the implications of lead based paint to their clients if they are better educated on the subject.
Learning Objectives
By the end of this course, participants will be able to:
Define lead abatement and explain why lead based paint is prevalent in buildings prior to 1978.
Identify and explain the health implications of lead based paint poisoning.
Describe risks of performing renovations on areas afflicted with lead based paint.
Explain government regulations that address lead based paint.
Describe tests available to determine if lead based paint is prevalent in a building.
Communicate implications of lead based paint to clients.
About The Presenter
Scott Knudson, President and Principal Inspector, began his career in the construction field at the age of 17 working for a large commercial plumbing and HVAC contractor. He continued working construction building homes while attending his early years of college at the University of Utah. While attending college Scott began expanding his knowledge in construction, building systems and housing inspections. After taking home and building inspection courses and securing his professional certification, Scott began working in home inspections.

After securing his initial certification Scott has continued to complete advanced courses for inspection professionals and has received multiple industry designations. He has since developed Signature Home Inspection into a well-known and respected property inspection company throughout Southern California which continues to be involved in the communities it serves.

Besides his love for inspections, Scott enjoys: golf, football, camping, international travel, going to the beach, and spending time with his dog.

Professional Qualifications and Memberships:

American Home Inspector's Training Institute (AHIT), Certified
Certified Master Inspector – The Best In the Business!
Trained Mold, Meth and Radon Inspector
Member, International Association of Certified Home Inspectors (InterNachi)
Affiliate Member, Orange County Association of Realtors (OCAR)
Affiliate Member, Pacific West Association of Realtors
Affiliate Member, Washington County Board of Realtors
Monthly CE Instructor, Orange County Association of Realtors and Washington County Board of Realtors
Continuing Education Credits
Real Estate Continuing Education (California)
2.00 Continuing Education Credit Hours
Price: FREE (No Fee)
Having fully met the requirements of the California Bureau of Real Estate, the following course has been approved for 2.0 continuing education credit hours. Course Approval: 5092-1012.
Click here
for general information regarding this real estate continuing education course in the state of California.
Contact Us
REGISTER NOW